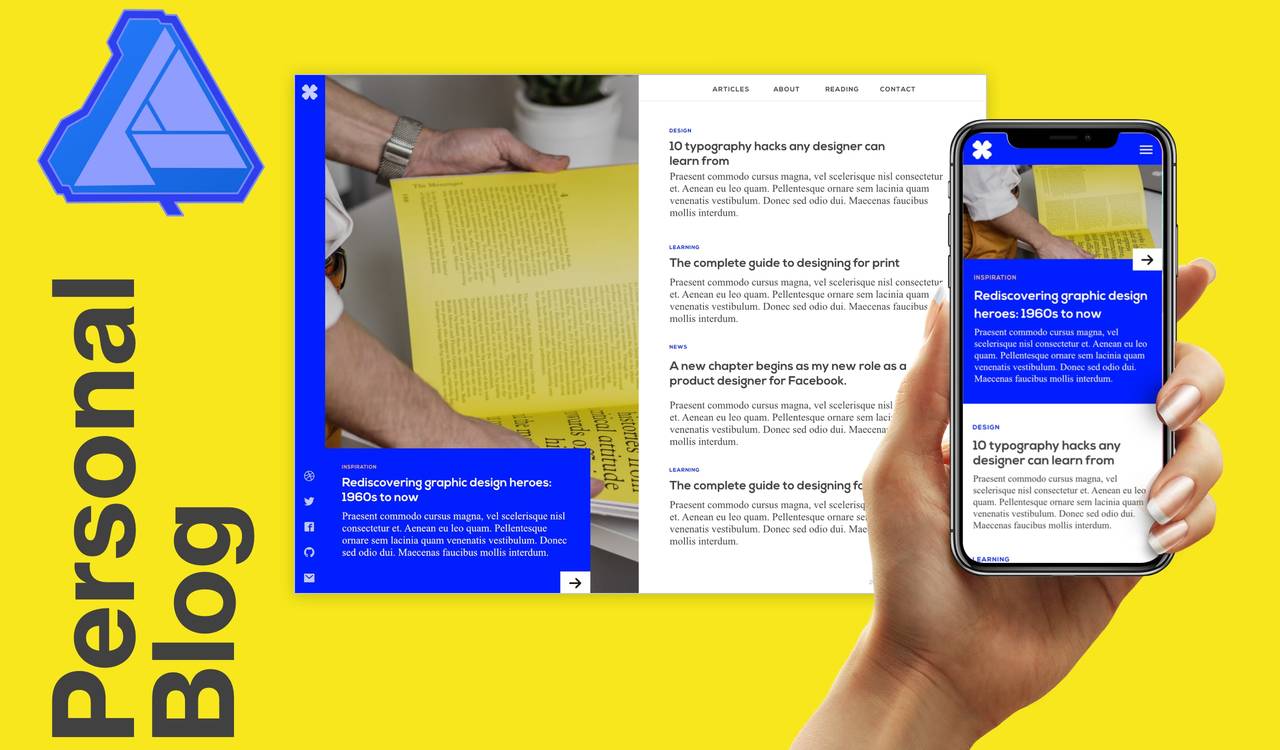 Design a Personal Blog
Published Jul 18, 2018
A great personal project to take on is blogging. An even more fun project is to design your own blog.
Whether you're a seasoned pro or a novice designer it can be a great challenge to design for yourself. Expressing your own interests in design as well was words makes creating a blog a very personal work of art.
This course is geared around designing for a real-world blog of which will feature bold color, typography, and imagery. We will do things in a scalable fashion by creating a design system, a set of preliminary wireframes and finally rounding out with both a desktop and responsive mobile design.
Follow along as we work inside Affinity Designer using powerful features such as constraints, artboards, text styles, color palettes, and so much more.
Be sure to download the assets if you're a pro or lifetime subscriber. You can find the assets below each video for download when subscribed.
Design a Personal Blog Index